---
Check out the Cafe Goodies Collection at Dragon Woodshop to order your 2024 Calendar, coloring book, plushie, and more!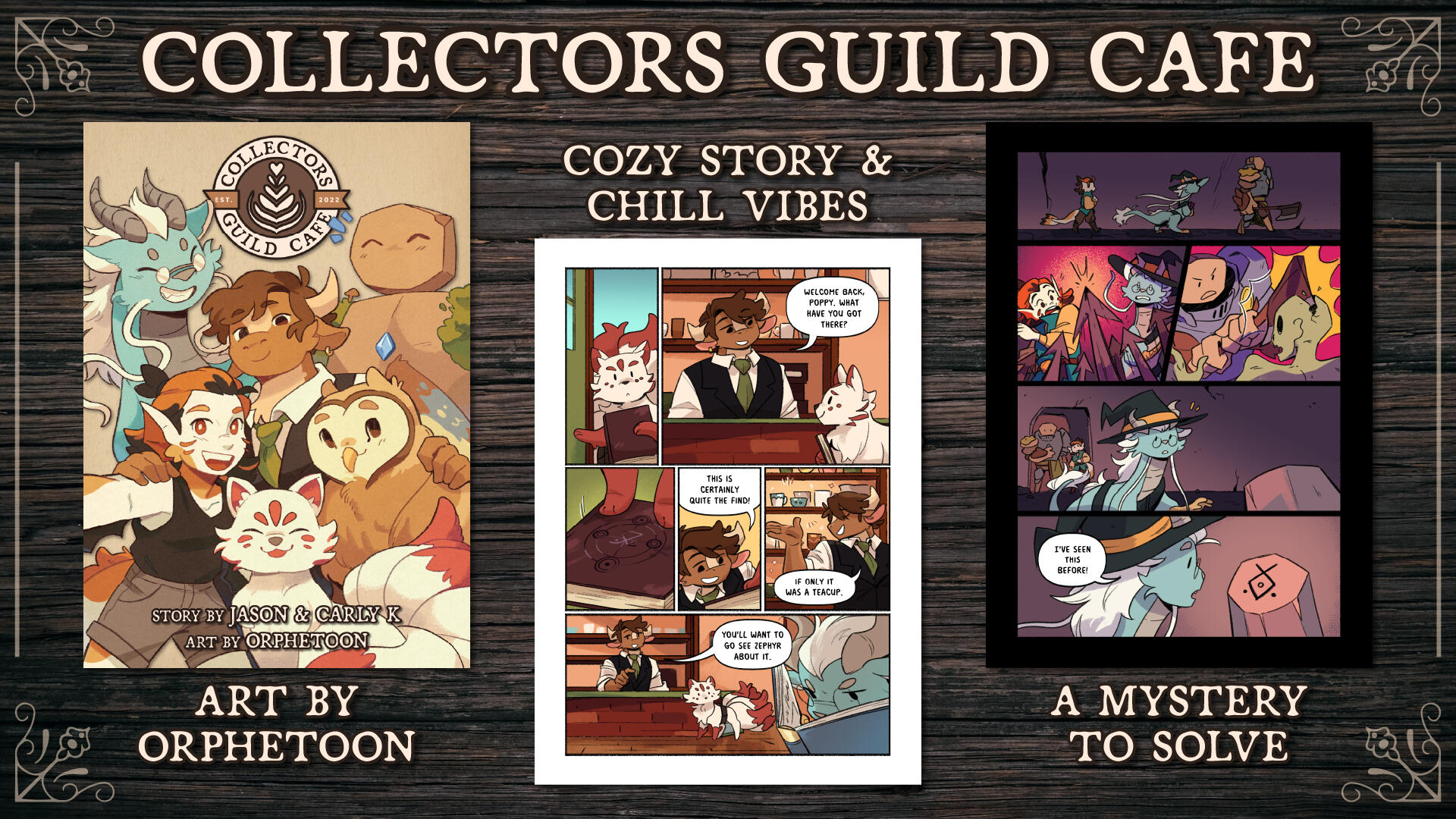 We're working hard on the story and design of the upcoming Cafe comic! Be sure to follow us on Instagram where we will post updates, and Webtoon to where we will post the full pages.
---
Get to know our main characters for the upcoming comic by trying out the Which Collector Would Hang Out With You quiz!
What do you prefer to do in the Summer?
Go outside
Stay inside
Go to a Festival
Travel
What is your favorite way to relax?
With a warm beverage
With a book
With a friend
With a TV show
What is your preferred style?
All dressed up
Jeans and a shirt
Sweats and hoodie
Pajamas
---